Introducing the 3TrinRGB+1c...
A new Gieskes designed video synthesizer.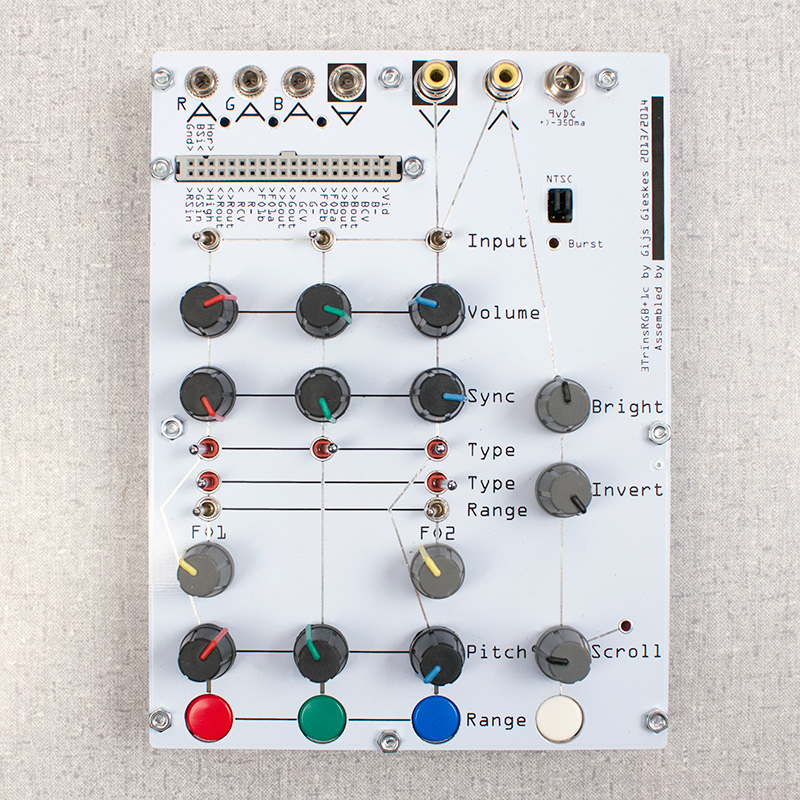 The 3TrinRGB+1c is an all-in-one voltage controllable and analog video synthesizer. Possible effects include: shape/pattern synthesis, colorization effects (RGB colorspace, brightness, color inversion, solarization), audio visualization, scrolling, keying, and audio synthesis. It is fully compatible with Eurorack modular or LZX Industries. However voltages from the LZX Industries system will have to be stepped up (via voltage bridge module) to achieve more dramatic affectation.
Bleep Labs is offering a $25 discount for those who wish to pre-order. The 3TrinRGB+1c is fully assembled as well. You can find the product page and cart here:
Bleep Labs 3trins RGB+1c Pre-Order
Specifications include:
- Analog video and audio synthesizer.
- Composite video input to process external video signals.
- 3 video/audio rate synced oscillators, each dedicated to it's own color channel (R,G, and B).
-2 Internal LFOs (ramp, tri, saw) to FM the oscillators.
- CV inputs for each oscillator channel that can be used with audio and modular level signals.
- Audio output of internal oscillators and CV signals.
- Patchbay allows you design complex interactions between the oscillators, RGB channels and i/o. It will also make it easy to prototype your own tiny circuit "plugins" (more into on this soon).
- Power supply and patch cables for header included
- Analog composite video input and output are compatible with NTSC and PAL.
Below are some direct links demo videos. Some of these were captured off of a CRT with a DSLR, so please excuse the quality. Better captures and freakier patches to come!
Gieskes Demo
Gieskes Demo 2
Bleep Labs Demo
Bleep Labs Demo 2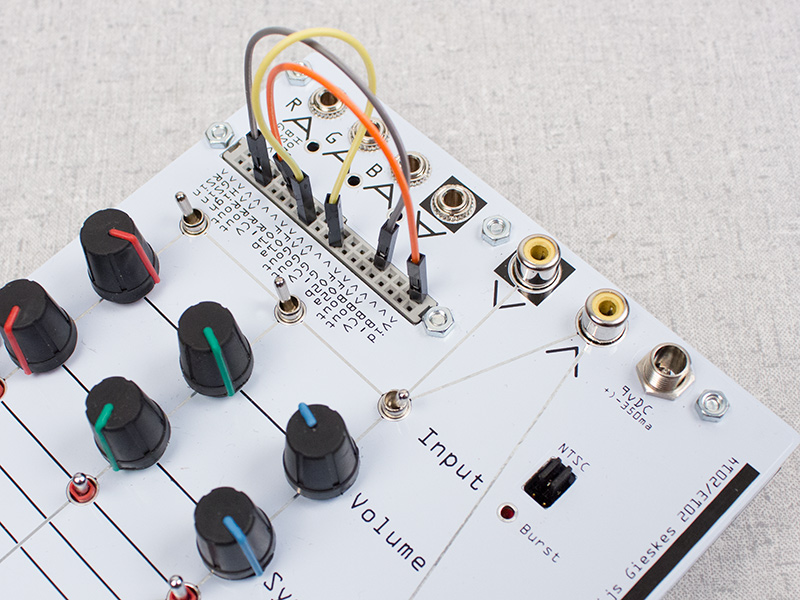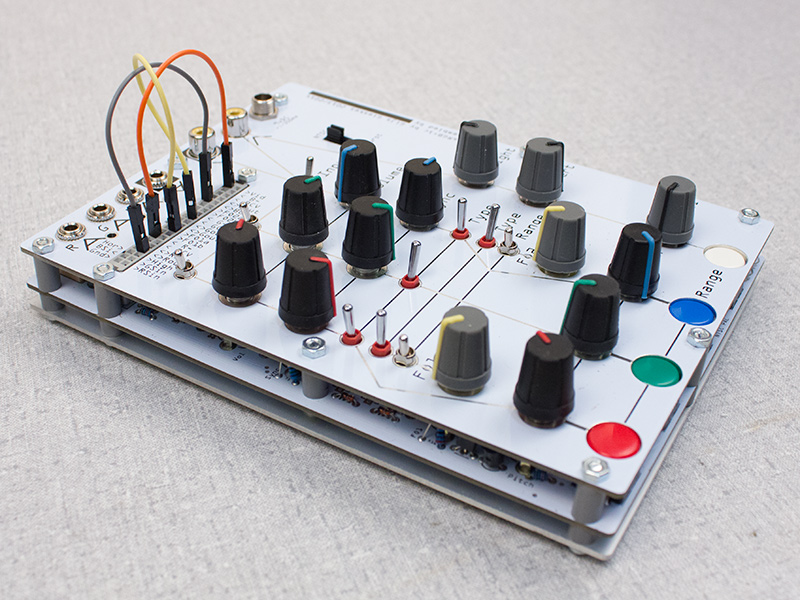 I am posting this on behalf of Bleep Labs. I will answer what I can but please feel free to direct specific inquiries via email to:
drbleep@bleeplabs.com
Here are some things that may answer any questions you may have
For more info refer to the
USER GUIDE
Schematics and code
HERE.
.
What's the Arduino code for if it's analog?

The 3TrinsRGB uses an Atmega328 for timing the output video. The signal path is all analog.
So the inputs are just for audio or CV?

They are for both! You can attenuate strong signals, like those coming out of a modular, with an onboard trimmer. The inputs are AC coupled so changing signals work best.
Any video input signal works? Will it mess up my LCD or projector?
Modern devices work great but some VCRs and older video game systems like an NES might appear trapezoidal.
The output signal will be accepted by any device that takes composite without issue.
How is it powered?
With the included 9v power supply.