Looking to "optimize" my current setup below. I am using this setup as a (multitimbral) monosynth in conjunction with an Octatrack. The Octatrack and a Memory Man cover my fx, as does Ableton for final mixing/post processing.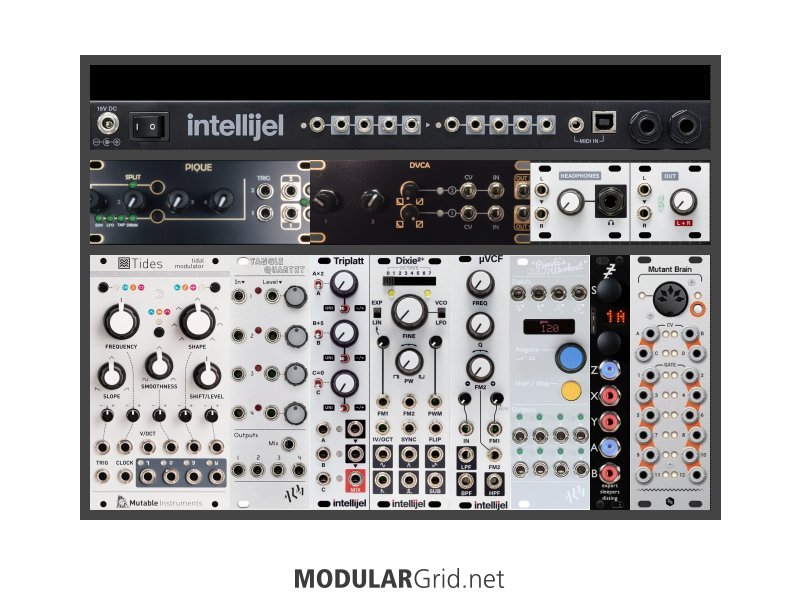 I think 8hp for midi to cv is a waste of space for my setup. I'd like to get rid of the Mutant Brain and get a CV.OCD to link the Octatrack with the Pams. I know both midi to cvs are essentially the same and have not had an issue yet running smooth midi clock from the Octatrack with the Pams, so I am hoping for the same results with the CV.OCD. I would like to replace the Disting for a small utility module like the Kinks where I can use more than one utility at once and add another analog VCO to use alongside the Dixie II+. Finally, I would like to upgrade from the UVCF to a more versatile filter such as Three Sisters.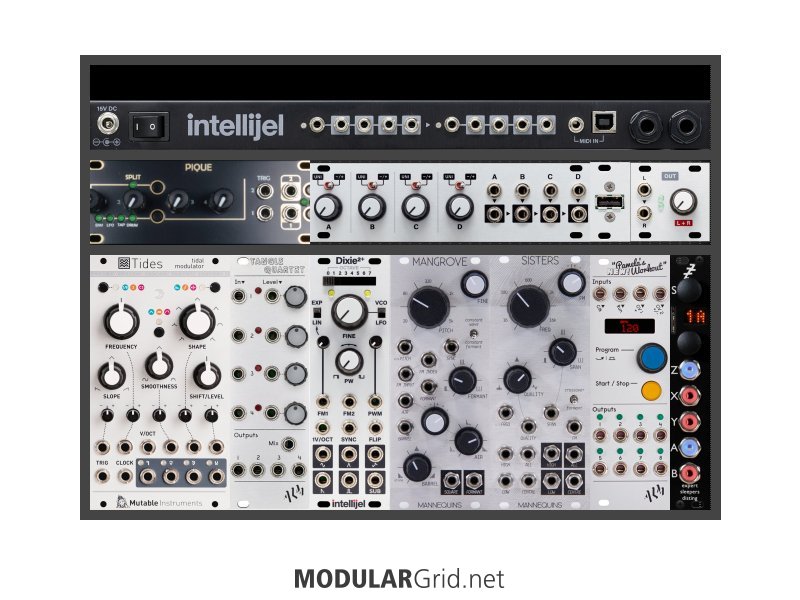 I was hoping to get some feedback on this setup, perhaps there is something I am not considering about my current setup or about other modules that could be better options for the new setup. For instance, I am intrigued by Three Sisters, but am not set on it, as with the TS-L. I wouldn't mind going the Dixie/STO route with an 8hp filter, but am starting to become overwhelmed by the module options out there. Anyways, any feedback would be greatly appreciated, and thanks in advance!